Upgrades
For 2012 we have been working on some great new upgrades!

New custom furniture has been added to every room!

All rooms have been upgraded with clock radios that have i-phone and i-pod docks for charging or playing music from your device!

Everyone likes the rooms in the back garden area because they have the nice garden outlook, but now the rooms in the front of the motel have a great new feature....Private decks!!! These rooms now have a rear door leading to a private 7ft by 13ft private deck! Shown here not quite finished.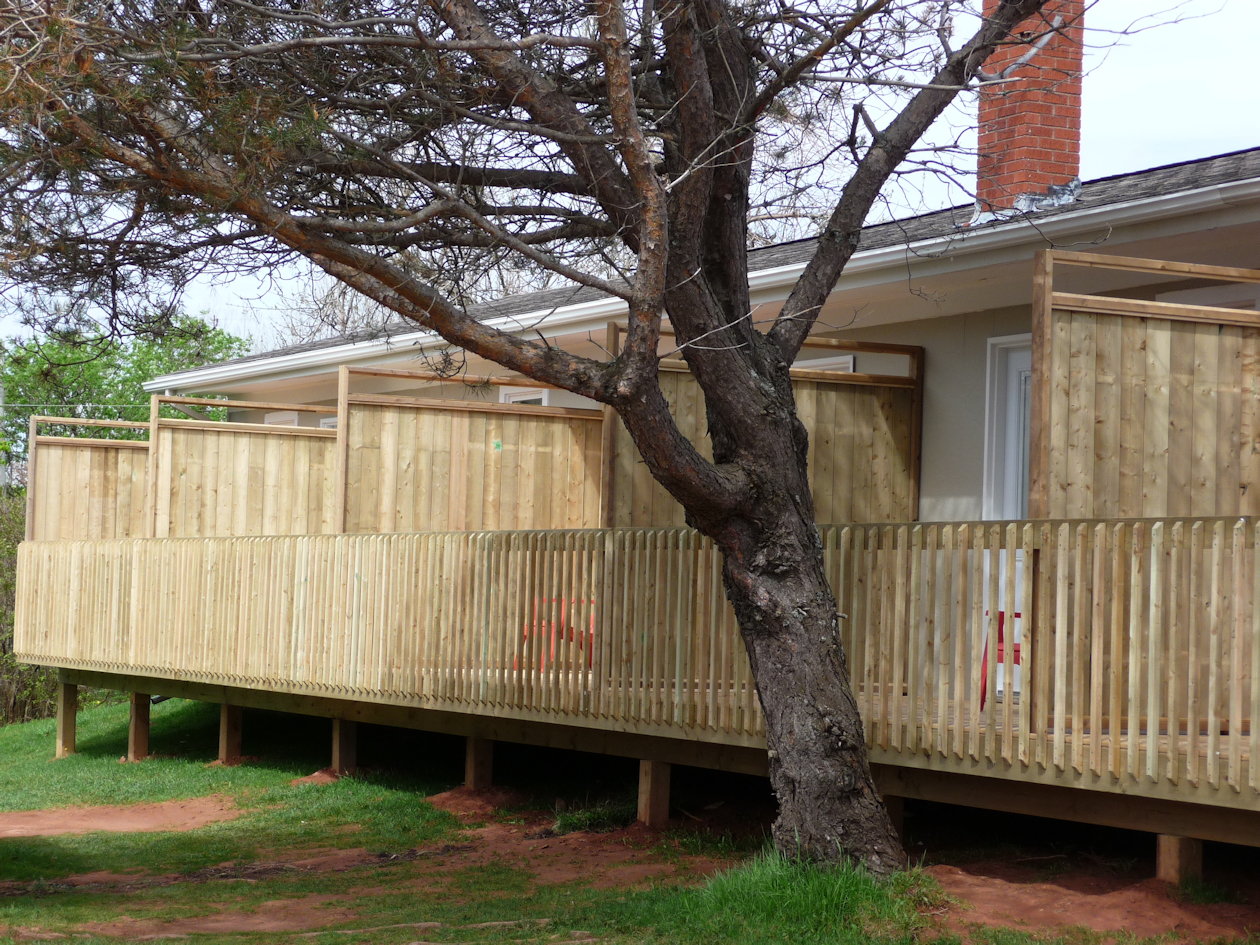 In Recent years we have made the following upgrades:
Air conditioning in all rooms
Mini-fridges in all rooms
New 32" Sony LCD TV's with side AV connections in all rooms
Wall mount hair dryer in all rooms
Free wireless Internet from your room (some rooms also feature direct wired internet)
Free computer use and internet access in the lounge
microwaves in all rooms

Over the last few years we have completely rebuilt several of our older rooms and turned them into our new luxury rooms. These rooms were given new soundproofing, new drywall, new flooring, new furniture, new tub surrounds, new beds, new TVs, new curtains, new bedding new....etc etc.
We constructed a new solid Cedar Gazebo for our guests to enjoy.
Here you see the gazebo with the new landscaping around it. My son is on the right Grounds showing the gazebo and the water view.
along with one of the many children he has befriended while they stay at our motel.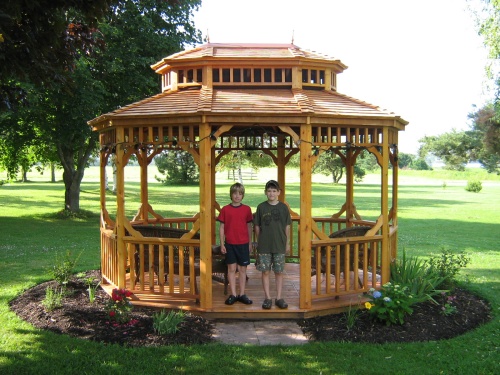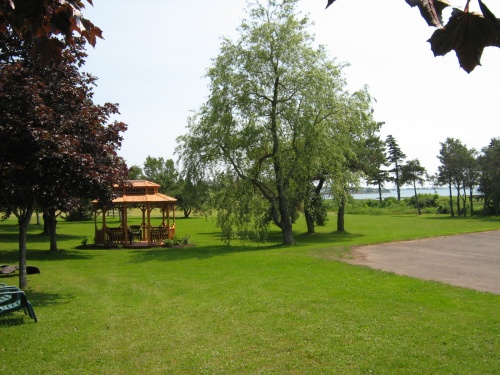 In the Spring we usually work on outdoor projects. In 2008 we renovated the look of the front of the motel. We enhanced the front of the motel with stucco finish and a stucco turret.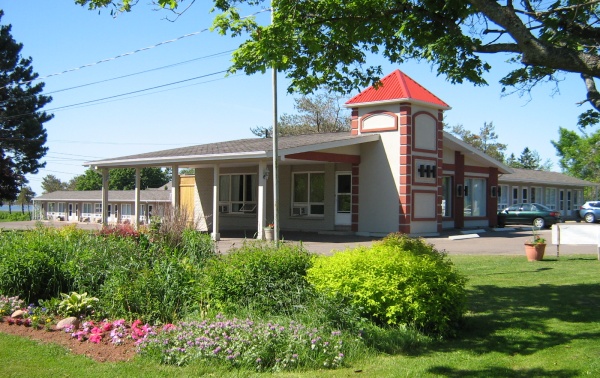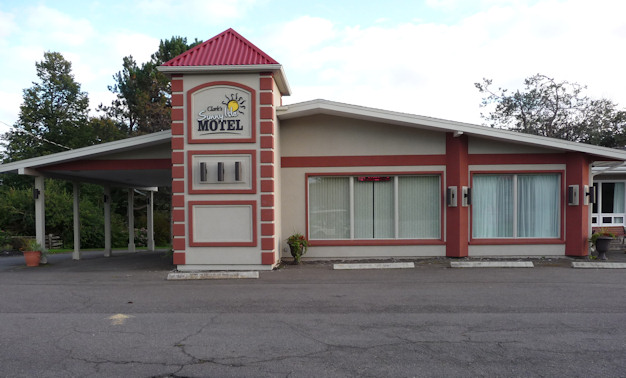 This year we continued renovating rooms as well as adding a new sign to go along with the front of the motel. Also this year we continued going green by adding solar water heating panels to help heat the domestic hot water.