The most commonly used tool now used to see comments on hotels is tripadvisor.com As mentioned on the main page, we have been lucky enough to have won Traveler's Choice awards from Tripadvisor for 2010 and 2011.


During the fall of 2007 we received a "Communities in Bloom" award presented by the City of Summerside.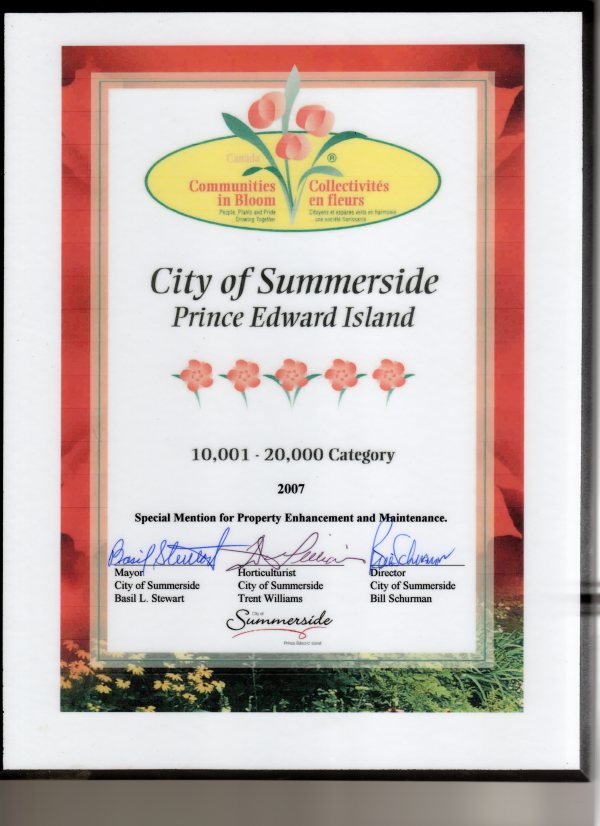 Many people leave notes in the room for us. Here are some examples.
Thank you!
This is the Best Motel we have stayed in...The most thoughtfully appointed; The kindest people....The Carletons.
Good Morning Phyllis & Brad:
We have truly enjoyed our visit of your lovely island. Staying at the Sunny Isle Motel made our time here so comfortable & pleasant. It was nice to come "home" each evening. Thank you for the pleasant lawns & colorful gardens for us to wander through....The Roger Cooks.
We have travelled all along the coast from Boston to P.E.I. and this is the cleanest motel we have ever stayed in!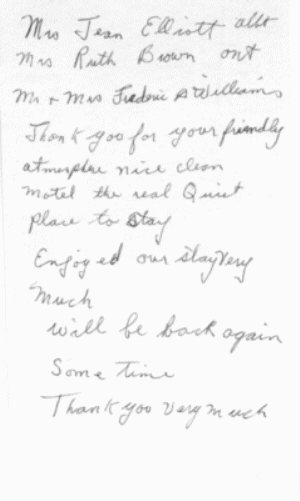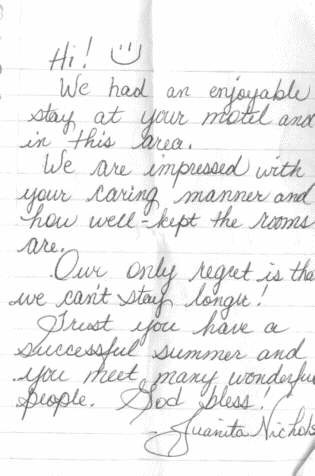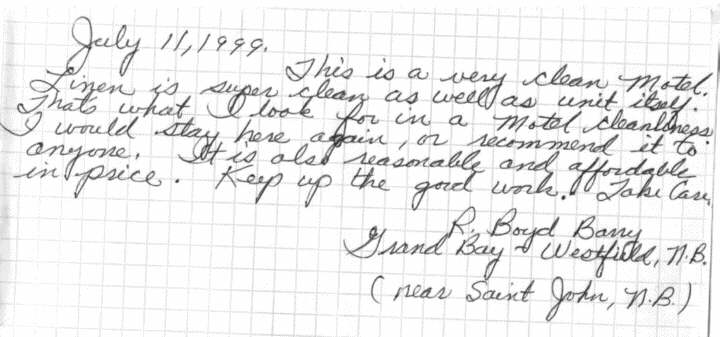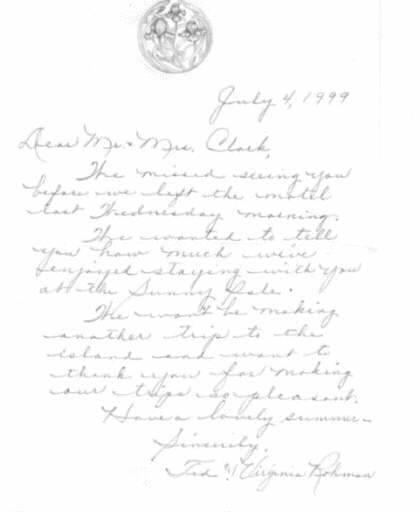 Greetings from Ontario,
Since we have returned from our week's stay in Summerside, we have enjoyed visiting your website to see again the beautiful grounds and flowers at your motel. We thoroughly enjoyed our time in P.E.I. Your friendliness, plus the quality of your motel gave us pleasant accommodation at a reasonable price. An added bonus for us was the walking trail so close at hand. Thanks again! Warren and Joyce Gedcke
I haven't added comments here lately but I will be adding some newer ones soon.... I did just find this nice quote:
"Our final night on PEI we spent in Summerside at the Sunny Isle Motel (902) 436-5665). We were impressed with the cleanliness of the room and beauty of the 20 acres of gardens. While we mostly stay at mid-upscale hotels, this small motel is a winner."
The newest comments can be found on the Tripadvisor Webpage.